Hotel Info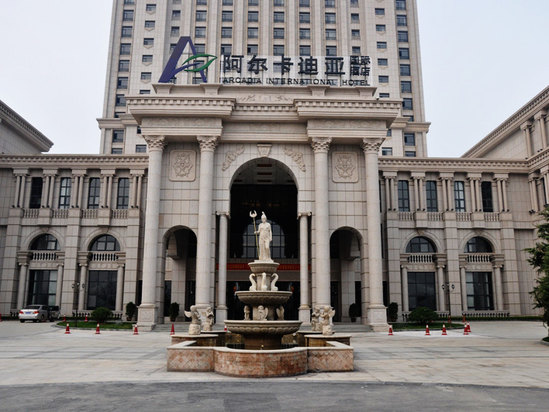 Arcadia International Hotel Cangzhou
is located in Huanghe West Road, Yunhe District, Cangzhou City, adjacent to Cangzhou Procuratorate, Cangzhou municipal government and Cangzhou radio and Television University. Large shopping malls - Yihe mall, Shicheng mall north building, Wuhua mall are close at hand. Nearby infrastructure construction is very complete, government agencies, banks, hospitals, office buildings, supermarkets, schools around the hotel. The geographical position is superior and the transportation is convenient.
It consists of a 28 story main building, Tingtao lake and Taohua island. Is a set of catering, guest rooms, health in one of the high-end business hotel. The hotel has more than 400 rooms of various types with complete facilities, which can meet the needs of different types of guests.
Large banquet hall, dining box and multi-function hall, large and small conference rooms and other supporting facilities are complete, which can meet the various needs of high-end government reception, conference and exhibition, business and leisure, health and holiday guests, and can enjoy business and leisure services in line with international standards without leaving home. No matter business, banquet, leisure, entertainment, are your ideal choice.
Breakfast price
: CNY58($8.1) / person
Breakfast time
: 06:30-09:30
Breakfast type
: Set meal (Chinese)